As a San Diego Wedding Photographer, I get a lot of questions of "what should I wear for my portrait session". And not only what, but more so, where should I shop! And I want to answer that for you here!
Everyday wear that is also beautiful!
The last thing I want to tell you is to buy a clothing that you will never wear again – and I've had my share of shopping sprees. 
So to simplify your life and mine, here is MY FAVORITE place to shop for dresses – as well as all other clothes! 
Whether it be your engagement session, maternity and even family portrait session, this places is unbeatable in terms of clothing. They have everything from rompers, shirts, sweaters, shorts, pants to jewelry, houseware and  even tea! 
BUT, the main thing about this place is, the price is affordable and the colors are completely aligned with the feel of my photos. The palate of colors is PERFECT for the style of my photography!
And to top it off – that little cherry-on-top-the small-business entreprenuer and owner is a fellow Asian-American. It doesn't get better than that! 
So what store am I about to share with you?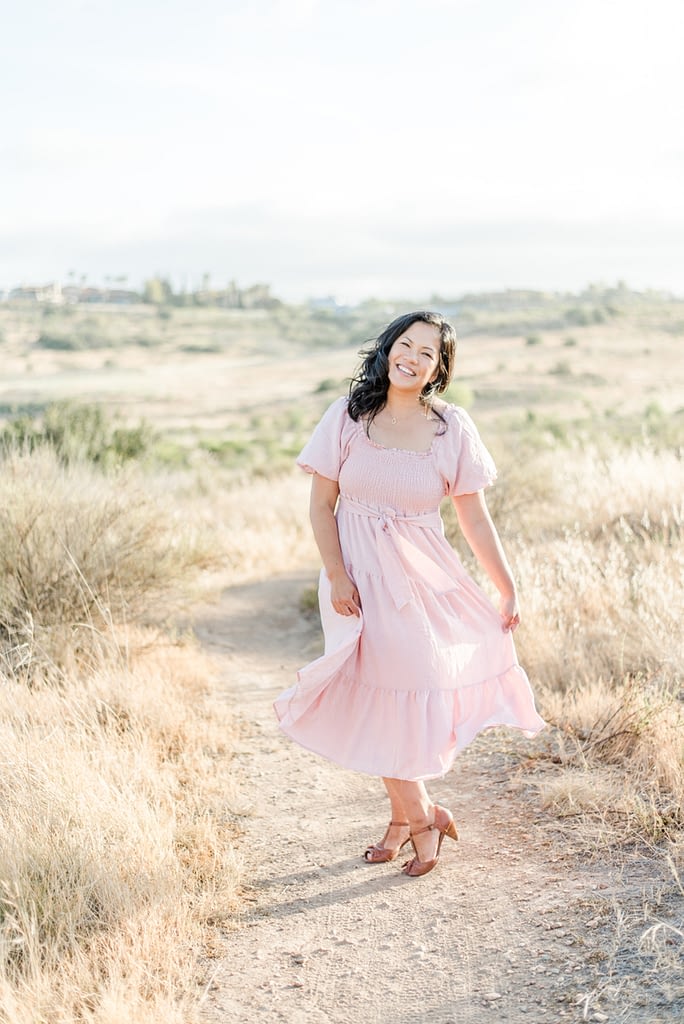 Paige Puff Sleeve Tiered Midi Dress
Vienna Green Midi Pleated Tulle Dress  + Bonnie Organza Poof Sleeve Blouse
That's me on the left.
So far, everyone who has seen me in this dress has loved it! It's a dress that's actually really thick and has a slip – so it's not see through!
It's a beautiful dress and so well made and comfortable!
I can't begin to show you all the pretty dresses! You'll have to go to their website yourself! 
But before I leave you.. I'm giving you something special! 
I was asked by Morning Lavender to be an ambassador for them! I truly believe in shopping small and – especially through COVID – really cherished the community around me! 
So, if you are deciding on to shop at MORNING LAVENDER for your next session – perhaps with an awesome San Diego wedding photographer like me – I'm leaving you my code for a discount! You'll be supporting 2 businesses by using this code! 
FOR OTHER RECOMMENDATIONS
If you didn't have enough choices already…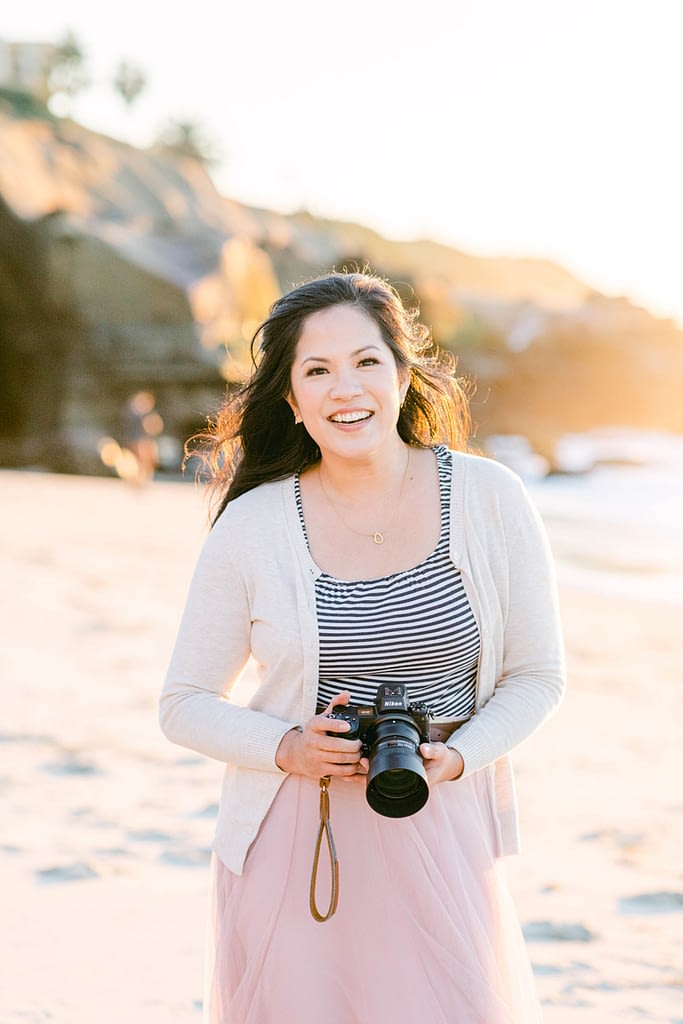 HI, I'm Amy and I am a San Diego wedding photographer that loves serving people who are genuine, fun and yearns for a photographer that doesn't just scratch the surface but can truly understand, bring out and authentically tell the love story that is unique to every couple!
To get to know me more, go to my About ME page! And to see my latest work, go to my Instagram & Facebook!
And if you ever need me for anything, please feel to DM me or drop a note in the contact form!