A beautiful couple in a beautiful place...
When you have a beautiful couple to work with, you go to the most beautiful place in San Diego. And what else could be better than to have Balboa Park Engagement Photos! 
And this is exactly what Erin and Jeff are – an extremely beautiful and sweet couple of whom I am so privileged to know! I had the most amazing time with them! 
Amy did a wonderful job making us feel at ease during our engagement shoot. She has an eye, not only for capturing our interactions, but also for getting the best angles that highlighted her city. 
From the beautiful outfits to their smiles...
From their beautiful outfits to their smiles, these beautiful Balboa Park engagement photos have become some of my favorites. It was all I could ask for! The most important part was, even though I met Erin briefly on a ZOOM call, it was so easy to work with her! 
By the end of the session, I knew that I would see them again in their next stage of life! We definitely bonded and became friends! And that's what I love about my job! 
The thing I love the most about my job is...
I love the genuine connections and trust that develops after all my sessions! It's a connection and an "ah-ha" that portrait sessions can be fun. And it is only fun when you are working with someone who makes it so easy to be in front of the camera! And that's definitely the goal I have for all my clients! 
So here they are… the beautiful Erin & the handsome Jeff. And despite leaving some of the important parts of his outfit in Texas, Jeff still showed up looking so awesome. He was ready for this beautiful portrait session with his beautiful fiancé! 
 During the session, she made my fiancé and I feel super comfortable in front of the camera and provided constant feedback/instruction so it didn't feel awkward at all! 
I cannot recommend Amy enough,,, She had great recommendations for coordinating our outfits and locations…
Our photos turned out beautifully and we are so excited to share them with loved ones!
Best of all, I feel like I gained a new friend in Amy! Can't wait to book another session with her for our next milestone!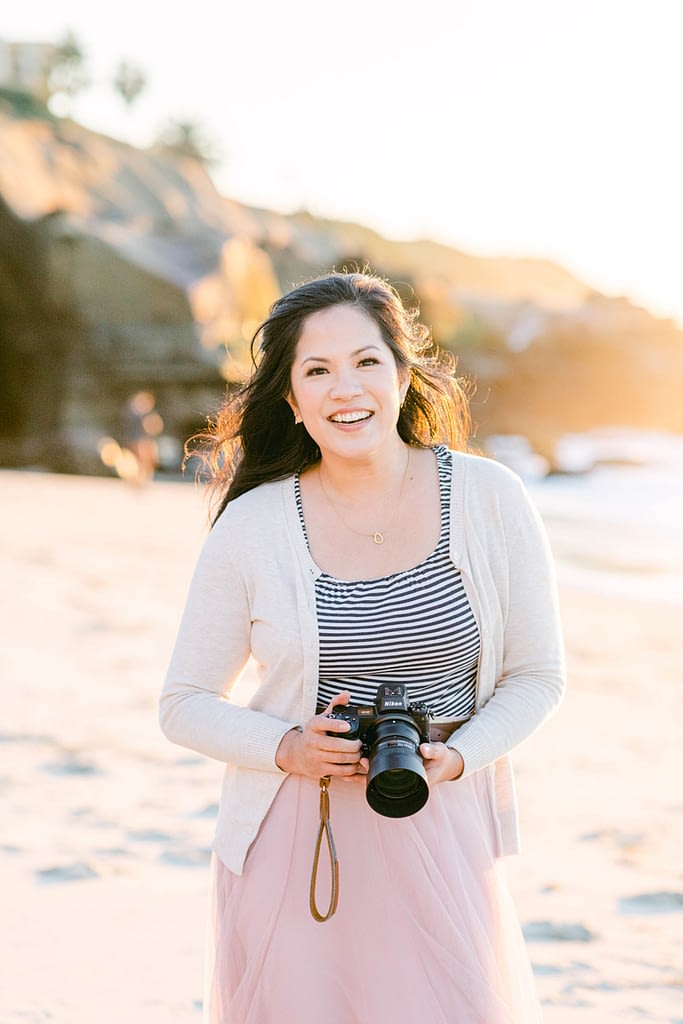 HI, I'm Amy and I am a San Diego wedding photographer. I love serving people who are genuine and fun! 
Most of all, I love serving clients that yearn for a photographer that doesn't just scratch the surface but can truly understand, bring out and authentically tell the love story that is unique to every couple!
To get to know me more, go to my About ME page! And to see my latest work, go to my Instagram & Facebook!
And if you ever need me for anything, please feel to DM me or drop a note in the contact form!